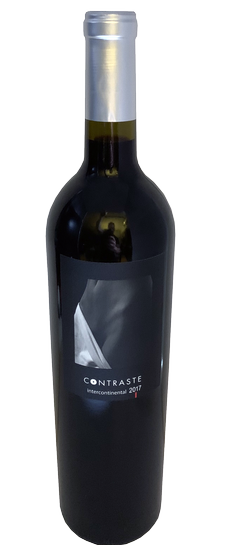 2017 Contraste Intercontinental
Origin: Guadalupe Valley (Mexico) and Cotes de Roussillon (France)
Tasting Notes:
Visual: Intense violet red.
Nose: Aromas of fresh red fruit with a hint of field flowers.
Taste: Sincere and elegant attack, highly polished tannins with balanced acidity, rile red and black fruit with a smoked finish.
Grape Varietal: 50% Cabernet Sauvignon, 35% Grenache, 15% Syrah
Alcohol: 14.7%
Aged: 14 months in French and American oak barrels.