Ben Benoit has been a friend for several years and now he is part of our wine family. We are delighted to be offering his wines in the U.S market. His wines are described as elegante, falvorful, well balanced. True gems. Here are some words from Ben himself:
It was a cold February in 2005 when Bonnie and Ben Benoit first visited the Valle de Guadalupe. It was love at first sight. Having spent over 35 years in the wine industry, primarily designing wine cellars and wineries and staging wine tastings, what better of a way to retire than to open a small winery in the heart of the "Napa" of Mexico. Now 17 years later our vineyards produce one of the finest Grenaches in the Baja.Our blend of Rhone varietals, typical of the Chateauneuf-du-Pape region of France, produces wines that are perfect for food pairings and casual enjoyment. The rock walls around our vineyards is the inspiration of our label, Clos Benoit.Our Vineyard Yard Inn is praised by those who have spent time at the ranch.
Location:
Camino Vecinal Porvenir Parcela 49 Valle de Guadalupe Ensenada B.C., C.P. 22750
Email ben@closbenoit.com bonnie@closbenoit.com
Telephone USA: (805) 390-9463 (English) MX: (646) 155-2473 (Spanish)
G.P.S. N 32° 3' 22.90" W 116° 35' 40.99"
Organic grapes Estate grown
All grapes are grown on the property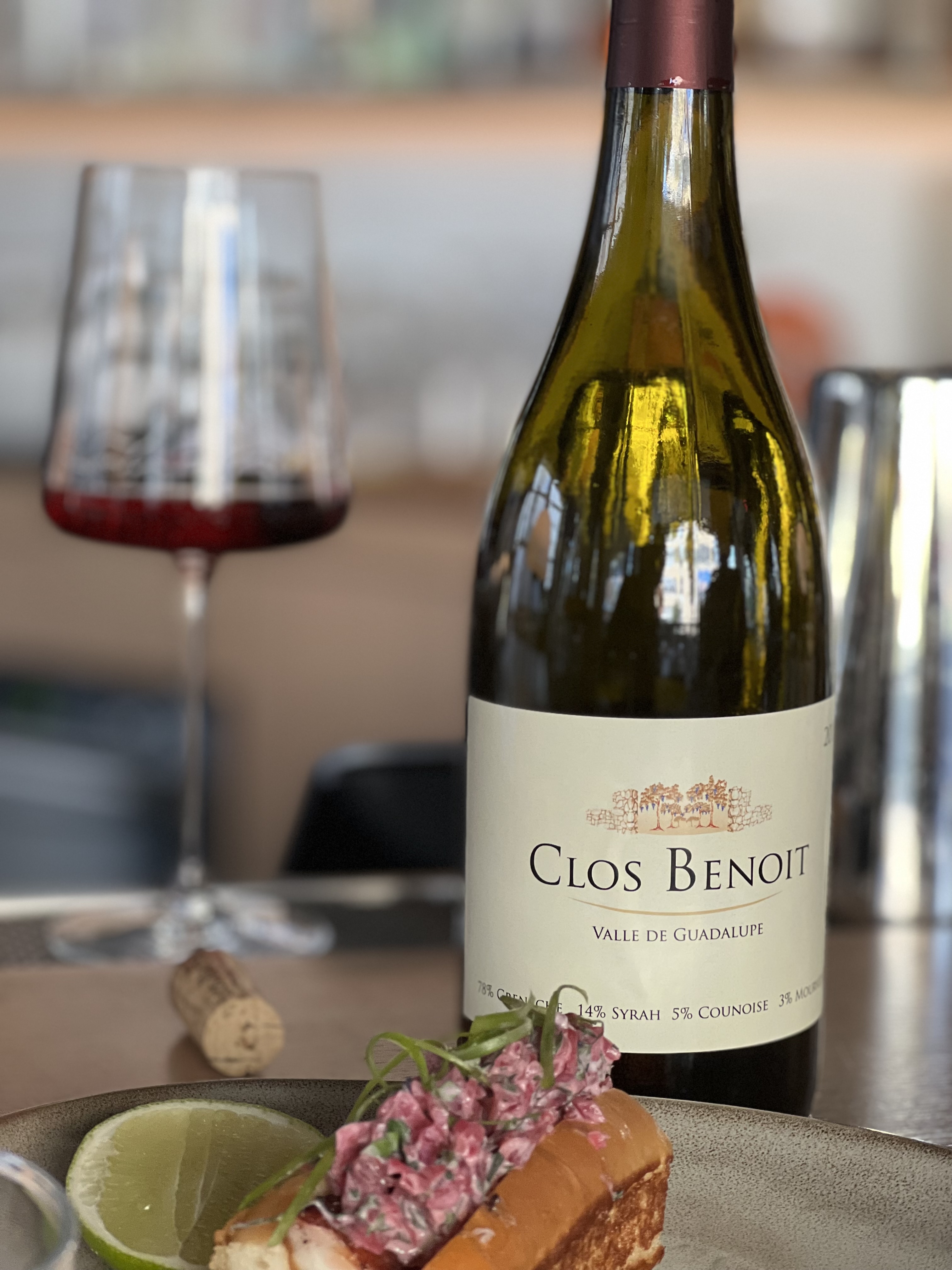 2019 Clos Benoit

Sign up for our newsletter
get to know Baja wines
Keep up to date on the latest wine releases, events, and promotions.