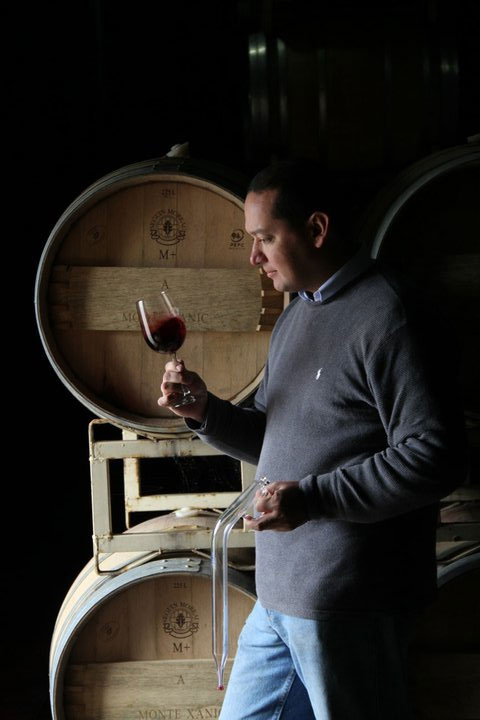 The Person behind Punto Y Aparte
Winemaker, Pedro Poncelis Jr. initiates his career in the wine business in 1997 as a professional Sommelier. After years of working in the restaurant business he decides to put his industry knowledge into practice and produced his own wine in 2009 together with his business partners. In 2019 that business venture ends and Vinicula Punto Y Aparte is started together with his wife Rossina and their three kids, Pedro, Juan Pablo y Isabella. In Spanish, Punto is the punctuation mark that ends a paragraph and begins a new one where a different idea develops but within the same logic. Vinicula Punto y Aparte comes after more than 10 years of wine history and now writing the first pages of a new chapter. This new series of wines continue to emphasis the knowledge, passion and commitment Poncelis has in producing quality wines in Baja California.
Winemaker Info
Winemaker: Pedro Poncelis Jr.
Wine tasting/ education class only by appointment
Contact information: info@sommelierponcelis.com
tel:+526461752075
https://www.sommelierponcelis.com/vinicola-punto-y-aparte
Wines:
Sign up for our newsletter
get to know Baja wines
Keep up to date on the latest wine releases, events, and promotions.